Social media marketing is an essential part of a successful product launch – a sound social media marketing strategy can help to create a buzz around your event and drive up the attendance.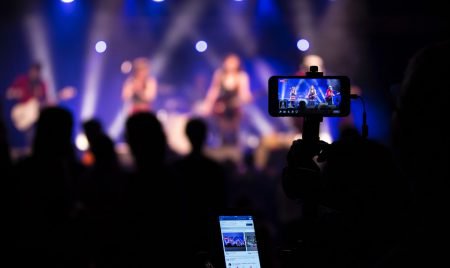 But social media marketing doesn't end at the beginning of the event. In fact, it can be just as powerful during the actual event as well. Today's customers spend more time on social media than ever before, so integrating it into your product launches is no longer optional. Here are a few ways how to make social media work for your next product launch:
Live Stream Your Event
Social media has millions of active users – a venue that could fit so many people just doesn't exist! And with the help of Facebook Live and YouTube Live it's easier than ever to stream your content to the whole world. But how can a live stream benefit your
product launch event
? Well, not everyone who wants to attend the event will be able to, but by live streaming, you can still promote your product to them which leads to increased sales. Moreover, you can cover some costs of the event and charge an admission fee not only for the physical attendees but for the online visitors, too. In this case, make sure you provide useful content via live stream such as real-time informative seminars and lectures.
Run a Social Media Contest
Make your audience engaged and promote your business at the same time by holding a social media contest. It's an easy way to build some buzz around your upcoming product launch – give an opportunity to win a free event ticket or even the product itself for those that click your post and share it with their friends. If your product is relevant, only one click on a 'share' button means that your post is seen by hundreds of people with a chance of them giving the contest a try too. Running a social media contest not only attracts attention to your upcoming product launch event but can also help you build a broader customer base for future promotions.
Create Event Hashtag
An event without a hashtag is not an event – if you can't think of one, your attendees will, and it might not be what you want it to be. So you should go ahead and create a unique hashtag that is memorable and speaks about your product and use it to promote the event. If your hashtag is visible on various social media channels even before the event starts, it will positively engage your attendees during the event – with the help of a hashtag you can translate live social media content on a big screen at your product launch and let your guests be in the spotlight. Remember: hashtags help to engage your audience during the entire product launch campaign – before the event, during the event, and even after the event. by:
Antony Hampel